Urban Health Research Conference
April 14 and 15, 2021
Wayne State University College of Nursing's Urban Health 2021 Contemporary Issues in Urban Health: Social Determinants of Health and Intersectionality in Vulnerable Populations research conference will be held virtually in the Whova event app with Zoom meetings.
Researchers, practitioners, students and community partners from all disciplines will explore social determinants of health and how the interconnected nature of social and political identities contribute to discrimination and disadvantages that affects health. Keynote addresses, plenary and breakout sessions will have a wide range of topics and will be presented by nationally and internationally respected nurse scientists.
Be sure to register and join us April 14 and 15, 2021!
The WSU College of Nursing is grateful for the generosity of its 2021 Contemporary Issues in Urban Health: Social Determinants of Health and Intersectionality in Vulnerable Populations conference sponsors, including: 
 Gold level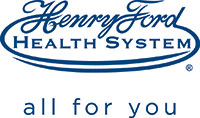 Silver level